D.C. Digest: Lankford wants Nigeria sanctioned for threats to religious freedom – Tulsa World
D.C. Digest: Lankford wants Nigeria sanctioned for threats to religious freedom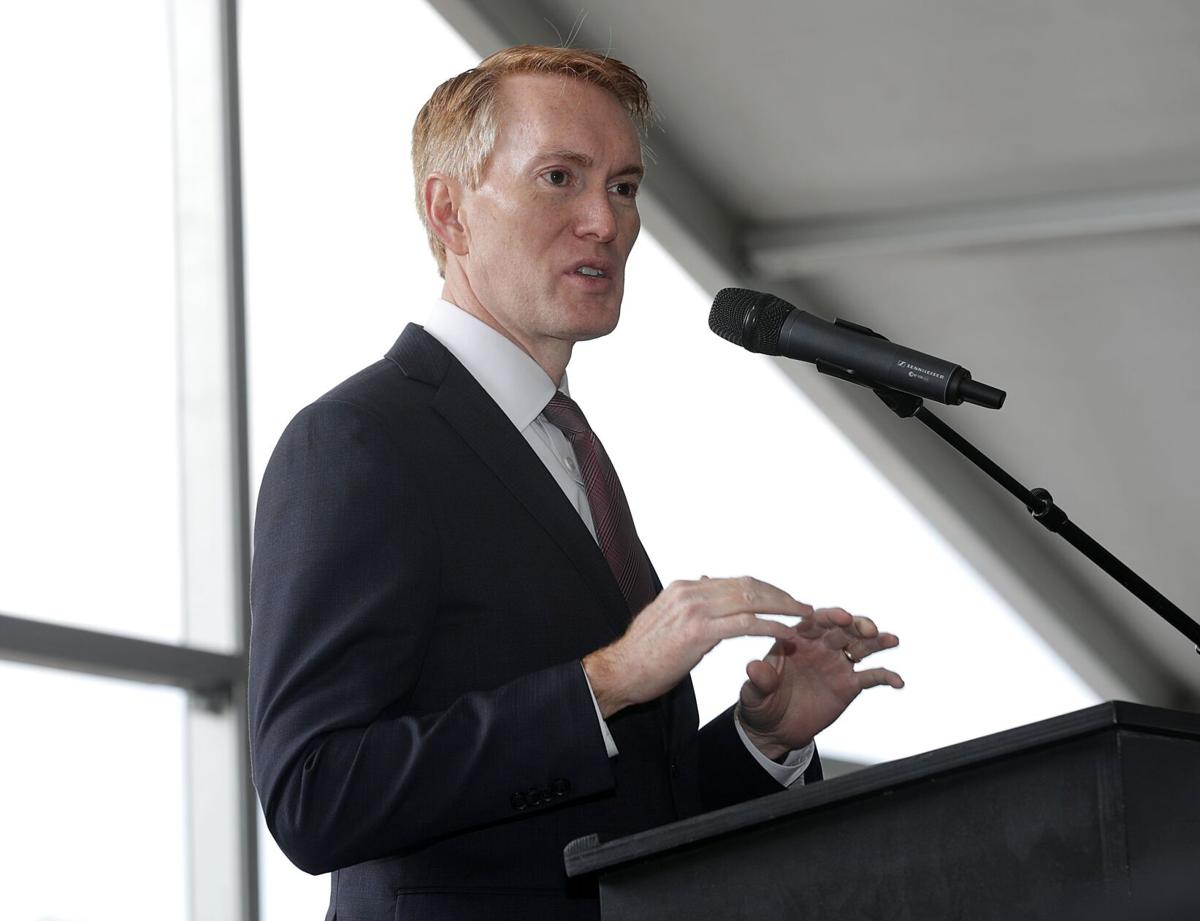 Martyrs mirror: U.S. Sen. James Lankford was among several Republicans demanding to know why Nigeria was dropped from the State Department's Countries of Particular Concern, a statutorily mandated list of nations judged to be unacceptable religious intolerance.
Although previously included, Nigeria was dropped from the list in November without explanation, according to the letter signed by Lankford and the others.
"More Christians are murdered for their faith in Nigeria than in any other country," the letter said. "Violent attacks against religious congregations perpetrated by Boko Haram, Islamic State-West Africa, and others target Christians and Muslims alike."
Boko Haram is a quasi-religious terrorist group that considers most religions, except its own version of Islam, heresy. According to news reports, it has caused the deaths of 300,000 children and the displacement of 2.3 million Africans.
The letter says aside from the terrorist groups, the Nigerian government uses blasphemy laws for political and religious oppression, a practice that has long been a particular concern of Lankford's.
Net worth: Business Insider ranked 1st District Congressman Kevin Hern 21st on its list of wealthiest members of Congress.
The publication estimated Hern's net worth at nearly $26.8 million.
No. 1 on the list is Republican Florida Sen. Rick Scott, worth over $200 million.
Who votes: Lankford was also among Republicans in a huff about New York City's decision to let legal resident non-citizens vote in local elections.
"A government by the people for the people should be determined by its people," Lankford said. "The 15th Amendment guarantees the right of every citizen to vote. Federal law and federal funding should uphold and honor the Constitution. Our nation's elections at every level should be fair, secure and decided by American citizens."
According to historians and political scientists, allowing immigrants to vote in federal and state as well as local elections was quite common until the 1920s. Some estimate the new ordinance would allow 800,000 more New Yorkers to vote in local elections, and similar moves could drastically alter the potential voter pool in such places as Los Angeles, Texas and Florida.
As a side note, while Lankford and the others vehemently oppose New York City's new ordinance on local elections, they have complained even more loudly about congressional Democrats meddling in state and local election procedures.
Dots and dashes: Second District Congressman Markwayne Mullin is reportedly a co-sponsor of a national "stand your ground" bill. … Lankford is still worried about the Biden administration agreeing to settlements in cases brought by illegal immigrants separated from their families by U.S. officials. … U.S. Sen. Jim Inhofe, ranking Republican on the Senate Armed Services Committee, said he achieved a top priority by getting a provision that would have required women to register for the draft excised from the final version of the National Defense Authorization Act. Although young men are still required to register for the draft, no one has actually been conscripted since 1972. … Inhofe and Lankford said federal regulars should give financial institutions more "flexibility" in dealing with farmers and ranchers. … Lankford again complained about the Department of Human Services decision to withdraw religious exemptions that allowed faith-based child placement providers to refuse adoptions and foster care placements with LGBTQ applicants.
— Randy Krehbiel, Tulsa World
Staff Writer Randy Krehbiel's most memorable stories of 2021
Stay up-to-date on the latest in local and national government and political topics with our newsletter.