Live breaking news: Man arrested over missing Victorian campers; Victims of USA parade attack aged 52 to 81; South Australia opens borders – 9News
NSW Premier Dominic Perrottet and Tourism Minister Stuart Ayres have lashed out at Labor's suggestions the government created a "two-tiered society" with its western Sydney lockdown, in a fiery exchange with reporters.
Suburbs in the city's west and south-west were subjected to the strictest lockdowns during the Delta outbreak this year, despite the initial cases occurring in Bondi.
Mr Ayres, who is also deputy Liberal leader, accused critics of the strategy of fomenting a "victim mentality" around the city's west, which is set to remain a key electoral battleground.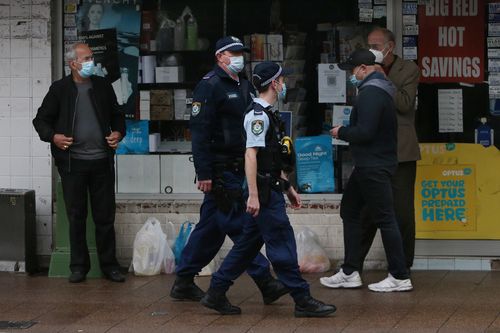 "That's not the western Sydney I know," he said.
Mr Perrottet admitted the government didn't "get everything right" but said the alternative would have been to lock down the entire state at once.
"More people would have lost their jobs," he said.
"With Delta, yes, the state was in lockdown, but we looked at key areas where heavier restrictions were needed.
"And it worked."
He acknowledged that the economic impact, particularly in terms of job losses, had hit former "LGAs of concern" harder than the rest of NSW.
"We are working every day to get everyone back to work as quickly as possible," he said.