SAG-AFTRA Approves Vaccine Guidelines – Los Angeles Business Journal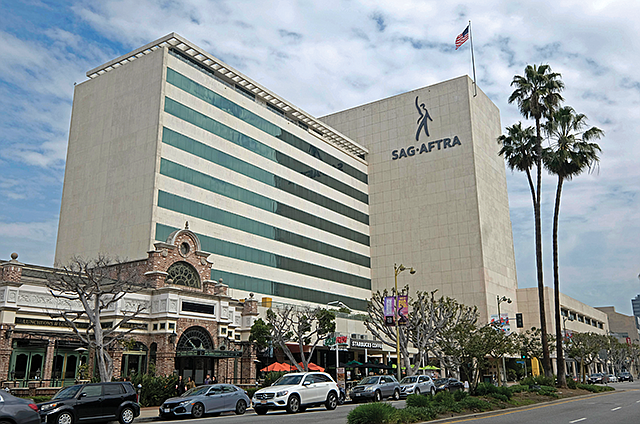 SAG-AFTRA Photo by Ringo Chiu.
The national board of directors for the Screen Actors Guild-American Federation of Television and Radio Artists approved guidelines on June 24 for studios that require Covid-19 vaccinations for cast and crew.
Cast and crew working on television and film sets are not required to be vaccinated under the industry's current return-to-work agreement, which was arranged last September between the Alliance of Motion Picture and Television Producers, a trade association, and Hollywood unions such as SAG-AFTRA.
The protocols were extended in April and were set to expire June 30, though they're under renegotiation, according to Deadline.
With 75% voting in favor, the national board agreed to a motion allowing SAG-AFTRA staff to approve requests for policies mandating vaccinations that comply with guidelines from the union.
Under the guidelines, studios must equally subject all cast and crew to their mandatory vaccination policies, and they can only enforce the policies when performers have access to vaccines long enough to develop immunity by the beginning of work. Policies mandating vaccines must be announced as early as possible, too.
The rules further stipulate that employers cover any vaccination costs and that vaccination time is considered work time if an employee is receiving the immunization as a requirement for employment. Employers must also safely keep vaccination records, which should be accessible only to people who must know that information.
The guidelines also require procedures for engaging with people requesting accommodations under the Americans with Disabilities Act and for religious reasons. Notices of mandatory vaccination policies must include the procedure for requesting accommodations as well.
SAG-AFTRA plans to update Covid-19 safety guidelines with other guilds in Hollywood next week, according to The Wrap.

For reprint and licensing requests for this article, CLICK HERE.